Realme 5 Tempered glass
Full 3D Tempered Glass
Protects the 100% from the screen
Sticks over the entire surface for greater absorption
Protect the screen of your smartphone from scratches, falls, liquids ...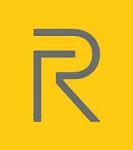 Do not forget to protect your Smartphone Realme 5 from scratches, falls and liquids. The tempered glass screen protector for the Realme 5 is full 3D and covers and adheres to the 100% of the screen.
The thin 0.33mm thickness is tough and will help prevent screen breakage from drops.
Incorporates 4 protective layers:
-Anti-stain coat.
-Tempered glass.
-Anti-shock layer.
-Silicone layer
Marca
REALME
Buy the best of Realme at the best price and service, Official Spanish guarantee of 3 years, own local technical service and 24h shipping from Spain.
Oppo
in is one of the few brands that stand up to
Xiaomi
. The Realme brand was born as a sub-brand of Oppo to compete directly with Redmi. Realme presents very balanced terminals with an unrivaled finish, and also at reduced prices. We are experts in mobiles of Asian origin and among the first to introduce the Realme brand in Spain. Always with 3 years of Spanish Official guarantee. At kiboTEK you can buy Oppo Realme with the certainty that you are not just another customer. You are a technology partner whose satisfaction is vital to our business goals. Also local pickup at our
Xiaomi Store
 physical .