Realme Buds Air Pro ANC Bluetooth Headphones
ENC beamforming radio technology with 

17 hours of 

2.1s fast pairing

R1 chip without lag

, game on / off

12mm large composite unit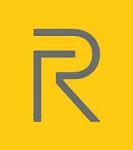 Availability:
Out of Stock
89,90€
Out of Stock
Buy Realme Buds Air Pro with shipping in 24h from Spain Europe with 2 years warranty.
ENC beamforming radio technology with dual mic call noise reduction
Active noise cancellation ANC
As low as 94 ms latency
Touch control
Bluetooth 5.0
IPX4 water resistance
Realme S1 chipset
Weight: 5 grams per earphone
Flashing open lid 2.1s fast pairing
Box contents
Realme Buds Air Pro
Charging cable
Realme Buds Air Pro - inefficient design outshines good ANC and excellent audio
The company china Realme recently introduced a new range of products that catch our attention.
The Realme Buds Air Pro they are the first wireless headphones with Brand ANC. The new headphones feature 10mm drivers and are equipped with a range of premium features such as dual mic noise cancellation for voice calls with algorithm of ENC noise cancellation, instant auto connection and fast google pairing.

Design daring that does not convince us at all, especially for the materials used ...
These new Air Buds Pro They are built in a way that makes us doubt their quality, built in plastic. TOthe rest does not haven wireless charging support. The charging case has a glossy finish and comes in two color options: Rock Black and Soul White. The elegant case made of plastic is small in size and can be easily carried anywhere.
The front has an LED indicator that flashes green when you open the lid and also informs you about the battery level. Cans load your Realme Buds Air using a Type-C charging port located on the bottom. The pairing button is located on the right hand side and is quite easy to miss due to the same color and finish. According to the CEOS of Realme, the design of these headphones They are inspired by "pebbles" because they capture light and reflect it in an exceptional way…
The headphones are made of the same material as the box. They are lightweight (5g each), but the fit is not entirely secure and they fall off quite frequently while you practice your favorite sport, something that is not you will like to experience to nobody with TWS headphones. Realme tea offers until three sizes silicone in the box to helptea find the perfect fit.
When it comes to durability, the Realme Buds Air Pro have waterproof IPX4 to avoid splashes, rain and sweat in everyday use scenarios. In favor of the manufacturer is that these Buds Air seem to withstand falls and shocks without problems.
The setup process is pretty straightforward. You open the lid and your device recognizes the buttons and establishes the connection in no time, as long as you have enabled Bluetooth on your device. Realme too the has equipped Google's Fast Pair technology, which is Excellent if you have an Android device. The music is automatically pause when te removes one of the two earphones.

TOudio High-end
Realme used the largest size of the headphones to put 10mm drivers Y achieve a powerful sound. As a result, the sound is loud and clear as long as you are not outputting audio at the volume 100%. A sound that has nothing to envy to headphones like Samsung or Apple. The buttons also work well for tracks and podcasts with a lot of voices, as they do a good job with higher frequency sounds. The Realme companion app offers a certain level of customization.
The latency of these Buds Air Pro is to give envy of the good, only 94ms so you can use them to play games or watch movies without fear of lag.
Active noise cancellation and voice call experience
As for the ANC, Realme has done a job very good with noise cancellation. 35 are the decibels that you can reduce when listening or calling. The buttons manage to reduce a decent amount of ambient noise to enhance the audio experience. On calls, the noise cancellation works surprisingly well.
The new Realme S1 chipset manufactured with 28nm lithography ensures that these new Buds Air Pro do not consume excess battery when we use active noise cancellation. The realme Buds Air Pro also have a Transparency Mode that allows users to hear ambient sound with a single touch of the headphones. That makes it possible for us to talk while wearing them without having to take them off.

Battery duration
These Realme Buds Air Pro they have one 5-hour autonomy with active noise and volume reduction at 50% , but with the charging case that autonomy is extended up to 25 hours. Fast charging via USB-C allows us to get 3 hours of playback with 10 minutes of charging.
In kiboTEK you can buy the Realme Buds Air Pro with the guarantee and security of the best Realme store in Spain Europe.
Marca
REALME
Buy the best of Realme at the best price and service, Official Spanish guarantee of 3 years, own local technical service and 24h shipping from Spain.
Oppo
in is one of the few brands that stand up to
Xiaomi
. The Realme brand was born as a sub-brand of Oppo to compete directly with Redmi. Realme presents very balanced terminals with an unrivaled finish, and also at reduced prices. We are experts in mobiles of Asian origin and among the first to introduce the Realme brand in Spain. Always with 3 years of Spanish Official guarantee. At kiboTEK you can buy Oppo Realme with the certainty that you are not just another customer. You are a technology partner whose satisfaction is vital to our business goals. Also local pickup at our
Xiaomi Store
 physical .