Finally the soap opera is over and the organizers cancel the Mobile World Congress in Barcelona due to the crisis caused by the coronavirus.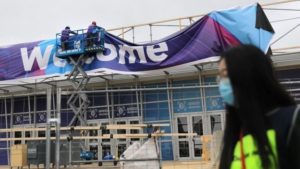 After in the last week there has been a considerable trickle of companies canceling their attendance at the MWC, the organizers of the event (GSMA) have decided to make the difficult decision to cancel it. Despite the fact that yesterday at noon they decided in an extraordinary meeting to continue with the Barcelona appointment, finally last night in a brief statement they decided to cancel the event that generates a movement of about 50 million euros. Despite the fact that the health authorities insisted that there was no risk to the population, the desertions of large companies such as Vodafone, Orange, Deutsche Telekom, Facebook, Amazon, Nvidia, LG, SONY or Intel have weighed more on the organization to announce the drastic but long-awaited decision to cancel it.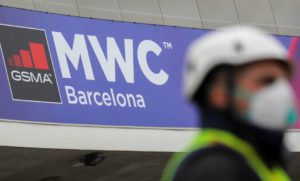 The question on the table now is Was the risk of contagion so important as to suspend this event? Is there any interest other than the risk of contagion by the coronavirus for the cancellation? These are questions that undoubtedly remain in the air and will be the subject of debate in the coming days. In fact we already have the first criticisms of companies like Sony, Cisco and Intel that canceled their appointment in Barcelona but instead they are going to attend the MWC in Amsterdam. In the end, practically only the big cChinese companies like Xiaomi, Realme or Huawei , who had announced in style the presentation of their new devices on mobile.
The GSMA has had to fight a tough battle in recent weeks that has been driven by both political and economic interests. Since the past February 5, the Korean mobile manufacturer LG opened the can by announcing that he was canceling his presence for fear of the coronavirus, it has been a continuous wave of desertions that neither the organizers, the government, the Generalitat or the Barcelona city council have been able to stop. Without a doubt, the minimal risk has also weighed on the organization, but the risk that existed in case any of those attending the great fair were infected by the coronavirus. It would have been too heavy a slab for the organization and it would probably have put the celebration of this event in check in the next appointments.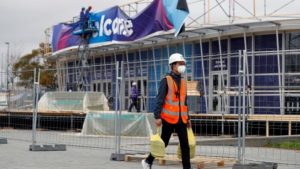 It only remains to think about him 2021 and they promise us that it will be the best international congress on mobile phones and technology in history. The cancellation of the event undoubtedly leaves an important mark on the field cheap in Barcelona and Spain of which we will still hear a lot in the coming days.