As usual, today we bring you the antutu ranking with the best smartphones of the month of May.
In this list, which includes the 110 most powerful Android phones in the world, is headed by the Xiaomi Mi 10 Pro with a total of 590830 points. The Xiaomi Mi 10 Pro is thus enshrined in the first place as the most powerful Android smartphone in the world.
In second place we also have a smartphone from the Chinese brand Xiaomi, the Redmi K30 Pro with a total of 586004 points. The Xiaomi sub-brand, Redmi, consolidates itself in the second place in the ranking thanks to this smartphone.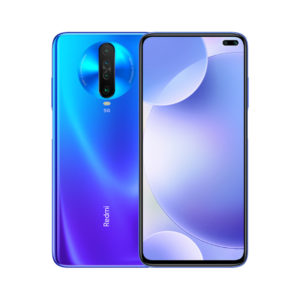 Completing the podium we have the One Plus 8 Pro with a total of 581794 points.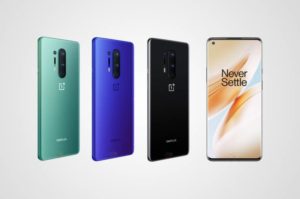 We leave you the link to the complete list, so you can take a look and find your mobile
| | Device | CPU | GPU | MEM | UX | Total Score |
| --- | --- | --- | --- | --- | --- | --- |
| 1 | Mi 10 Pro (8 + 256) | 182017 | 220099 | 101961 | 86752 | 590838 |
| 2 | Redmi K30 Pro (6 + 128) | 184311 | 219240 | 99442 | 83003 | 586004 |
| 3 | OnePlus 8 Pro (12 + 256) | 177641 | 216910 | 99018 | 88218 | 581794 |
| 4 | Wed 10 (8 + 256) | 180174 | 218891 | 90462 | 84696 | 574229 |
| 5 | Galaxy S20 Ultra 5G (990) (12 + 128) | 155478 | 216687 | 71887 | 75913 | 519975 |
| 6 | Galaxy S20 + 5G (990) (12 + 128) | 152928 | 213452 | 72109 | 74687 | 513184 |
| 7 | ROG Phone 2 (12 + 512) | 144732 | 194070 | 91495 | 79840 | 510146 |
| 8 | Galaxy S20 + (990) (8 + 128) | 153117 | 207627 | 71075 | 74377 | 506204 |
| 9 | realme X2 Pro (12 + 256) | 141685 | 194385 | 83048 | 81447 | 500573 |
| 10 | Galaxy S20 5G (990) (8 + 128) | 149316 | 206289 | 71140 | 73750 | 500503 |
| 11 | OnePlus 7T (8 + 256) | 141918 | 197747 | 81017 | 74583 | 495274 |
| 12 | HUAWEI P40 Pro 5G (8 + 256) | 148311 | 170865 | 98613 | 68907 | 486702 |
| 13 | OnePlus 7 Pro (8 + 256) | 140679 | 186754 | 82711 | 76171 | 486322 |
| 14 | OnePlus 7 (8 + 256) | 141289 | 178189 | 80356 | 68944 | 468782 |
| 15 | HUAWEI Mate 30 Pro (8 + 256) | 145725 | 155886 | 96773 | 68979 | 467369 |
| 16 | Galaxy Note10 + (855) (12 + 256) | 135334 | 176813 | 82708 | 70977 | 465840 |
| 17 | Redmi K20 Pro Premium (12 + 512) | 136469 | 185855 | 71177 | 68445 | 461953 |
| 18 | Galaxy S10 Lite (8 + 128) | 136534 | 176037 | 77230 | 71276 | 461086 |
| 19 | Galaxy Note10 + (9825) (12 + 256) | 130377 | 173322 | 87700 | 65571 | 456978 |
| 20 | Redmi K20 Pro (6 + 128) | 137053 | 175793 | 67444 | 68649 | 448947 |
| 21 | We 9 (6 + 128) | 134091 | 184961 | 62903 | 66175 | 448137 |
| 22 | Galaxy Note10 (9825) (8 + 256) | 128342 | 169518 | 84355 | 64445 | 446666 |
| 23 | My BlackShark 2 (8 + 128) | 136806 | 177455 | 56602 | 69927 | 440799 |
| 24 | Mi 9T Pro (8 + 256) | 133355 | 172621 | 66357 | 65458 | 437797 |
| 25 | Galaxy S10 + (9820) (8 + 128) | 124523 | 167074 | 59146 | 64357 | 415108 |
| 26 | LG G8s ThinQ (6 + 128) | 134694 | 164863 | 52330 | 61603 | 413498 |
| 27 | Lenovo Z5 Pro GT (8 + 256) | 125033 | 157918 | 60687 | 68744 | 412389 |
| 28 | Galaxy S10 (9820) (8 + 128) | 122619 | 166441 | 59208 | 64104 | 412380 |
| 29 | Galaxy S10e (9820) (6 + 128) | 121764 | 165434 | 59229 | 63481 | 409916 |
| 30 | HONOR 20 Pro (8 + 256) | 130504 | 132751 | 77312 | 65268 | 405842 |
| 31 | HUAWEI P30 Pro (8 + 128) | 132873 | 135456 | 70476 | 65986 | 404799 |
| 32 | HUAWEI P30 (6 + 128) | 130817 | 133695 | 69757 | 65787 | 400064 |
| 33 | HONOR V20 (6 + 128) | 132794 | 133431 | 67486 | 65701 | 399418 |
| 34 | HUAWEI nova 5T (6 + 128) | 130977 | 132388 | 69648 | 65201 | 398222 |
| 35 | HONOR 20 (6 + 128) | 131102 | 132368 | 68782 | 65512 | 397770 |
| 36 | HUAWEI Mate 20 Pro (6 + 128) | 129109 | 130701 | 66835 | 65035 | 391685 |
| 37 | My POCOPHONE F1 (6 + 128) | 101769 | 151750 | 52773 | 57564 | 363862 |
| 38 | Wed 8 (6 + 128) | 104184 | 142235 | 50887 | 57344 | 354658 |
| 39 | My MIX 3 (6 + 128) | 103146 | 141252 | 53086 | 57055 | 354546 |
| 40 | My MIX 2S (6 + 64) | 104061 | 141833 | 49373 | 57798 | 353072 |
| 41 | Galaxy S9 + (845) (6 + 128) | 100308 | 146223 | 47684 | 56835 | 351058 |
| 42 | Galaxy S9 + (9810) (6 + 64) | 104091 | 119397 | 47347 | 48716 | 319559 |
| 43 | Galaxy Note 9 (9810) (6 + 128) | 102554 | 119111 | 48532 | 48551 | 318753 |
| 44 | Redmi K30 5G (6 + 64) | 103750 | 92142 | 56065 | 65575 | 317540 |
| 45 | HUAWEI nova 7i (6 + 128) | 97499 | 86793 | 67619 | 58309 | 310227 |
| 46 | LG G7 ThinQ (4 + 64) | 97919 | 107921 | 45672 | 53649 | 305169 |
| 47 | Redmi Note 8 Pro (6 + 128) | 95880 | 80368 | 61835 | 53695 | 291785 |
| 48 | realme 6 (4 + 128) | 96041 | 78707 | 61464 | 54480 | 290700 |
| 49 | Galaxy S9 (9810) (4 + 64) | 104578 | 85164 | 47920 | 47822 | 285489 |
| 50 | realme 6 Pro (8 + 128) | 103944 | 70643 | 53557 | 56285 | 284437 |
| 51 | Redmi Note 9S (6 + 128) | 100589 | 71432 | 51939 | 53522 | 277489 |
| 52 | My Note 10 Pro (8 + 256) | 96451 | 71192 | 53908 | 51456 | 273013 |
| 53 | My Note 10 (6 + 128) | 95589 | 70858 | 50376 | 50428 | 267258 |
| 54 | HUAWEI P20 Pro (6 + 128) | 79755 | 83971 | 57579 | 44379 | 265691 |
| 55 | We 6 (6 + 64) | 83142 | 88962 | 48282 | 45181 | 265573 |
| 56 | My 9T (6 + 128) | 97899 | 65172 | 49980 | 51796 | 264855 |
| 57 | My MIX 2 (6 + 64) | 83393 | 88625 | 47750 | 44619 | 264393 |
| 58 | Galaxy A71 (6 + 128) | 92666 | 70641 | 49766 | 50438 | 263520 |
| 59 | Galaxy Note 8 (8895) (6 + 64) | 75458 | 90498 | 42794 | 40954 | 249712 |
| 60 | HUAWEI Mate 10 Pro (6 + 128) | 75685 | 73630 | 54795 | 42459 | 246576 |
| 61 | realme XT (8 + 128) | 79409 | 62398 | 46920 | 46457 | 235193 |
| 62 | HUAWEI P20 (4 + 128) | 78038 | 60960 | 55708 | 40250 | 234962 |
| 63 | realme 5 Pro (8 + 128) | 79456 | 62037 | 46655 | 46251 | 234405 |
| 64 | HONOR 10 (4 + 64) | 78568 | 57713 | 56690 | 40032 | 233009 |
| 65 | Galaxy S8 (8895) (4 + 64) | 76642 | 71019 | 42057 | 39523 | 229246 |
| 66 | Sony Xperia XZ1 (4 + 64) | 75432 | 67036 | 42411 | 43982 | 228867 |
| 67 | Galaxy S8 + (8895) (4 + 64) | 75781 | 70564 | 41058 | 39537 | 226947 |
| 68 | vivo Z1 Pro (4 + 64) | 78301 | 61367 | 41466 | 45674 | 226815 |
| 69 | Mi 9 SE (6 + 128) | 75013 | 61268 | 45002 | 44715 | 226005 |
| 70 | HONOR Play (4 + 64) | 76522 | 52788 | 54744 | 41034 | 225095 |
| 71 | realme 3 Pro (6 + 128) | 77045 | 55101 | 39299 | 44385 | 215837 |
| 72 | Galaxy A70 (6 + 128) | 88748 | 34658 | 44175 | 48084 | 215673 |
| 73 | Mi 9 Lite (6 + 128) | 72408 | 54312 | 46407 | 41982 | 215115 |
| 74 | Vsmart Live (6 + 64) | 88642 | 33914 | 42535 | 47341 | 212437 |
| 75 | Redmi Note 7 Pro (6 + 128) | 88808 | 36473 | 40345 | 45877 | 211510 |
| 76 | OnePlus 3 (6 + 64) | 61607 | 72906 | 38512 | 36170 | 209202 |
| 77 | HONOR 9 (4 + 64) | 68159 | 56482 | 35906 | 38778 | 199332 |
| 78 | OPPO Reno2 F (8 + 128) | 73495 | 37372 | 43617 | 38618 | 193107 |
| 79 | Galaxy A51 (6 + 128) | 59762 | 47844 | 44003 | 37827 | 189442 |
| 80 | Galaxy S7 (8890) (4 + 32) | 66779 | 45203 | 37592 | 38873 | 188452 |
| 81 | Galaxy S7 Edge (8890) (4 + 32) | 65677 | 43408 | 35411 | 37945 | 182447 |
| 82 | Mi 8 Lite (6 + 128) | 75524 | 36739 | 36196 | 33768 | 182234 |
| 83 | Redmi Note 7 (4 + 64) | 73389 | 35854 | 36435 | 33950 | 179635 |
| 84 | My A3 (4 + 64) | 70734 | 32047 | 41654 | 32358 | 176800 |
| 85 | Redmi Note 8T (4 + 64) | 71027 | 32305 | 36894 | 34255 | 174487 |
| 86 | HONOR 8X (4 + 64) | 73050 | 25331 | 37658 | 38037 | 174084 |
| 87 | Redmi Note 8 (4 + 64) | 71021 | 32316 | 36947 | 33726 | 174016 |
| 88 | HUAWEI Mate 20 Lite (4 + 64) | 72084 | 25465 | 36987 | 38043 | 172586 |
| 89 | HUAWEI P Smart Z (4 + 64) | 70455 | 25223 | 37366 | 37944 | 170993 |
| 90 | realme 5i (4 + 64) | 70440 | 33007 | 34030 | 33121 | 170606 |
| 91 | Galaxy A50 (4 + 128) | 59540 | 36047 | 36742 | 37564 | 169899 |
| 92 | HUAWEI P30 Lite (4 + 128) | 68460 | 24873 | 37987 | 37285 | 168612 |
| 93 | HUAWEI nova 3i (4 + 128) | 71442 | 22565 | 38123 | 35915 | 168051 |
| 94 | Mi A2 (4 + 64) | 65742 | 35704 | 30993 | 34843 | 167289 |
| 95 | HUAWEI Y9S (4 + 128) | 68341 | 24227 | 37873 | 36788 | 167236 |
| 96 | HONOR 10i (4 + 128) | 66985 | 25042 | 37587 | 37501 | 167122 |
| 97 | Redmi Note 5 Pro (4 + 64) | 73125 | 25662 | 33333 | 32592 | 164721 |
| 98 | realme 5 (3 + 64) | 70909 | 25365 | 33857 | 33301 | 163437 |
| 99 | OPPO A5 2020 (3 + 64) | 68091 | 25088 | 31387 | 30811 | 155384 |
| 100 | Redmi Note 5 AI Dual Cam (4 + 64) | 67158 | 24833 | 30942 | 30018 | 152959 |
| 101 | Redmi Note 6 Pro (4 + 64) | 64950 | 24441 | 33000 | 30086 | 152487 |
| 102 | Galaxy A8 2018 (4 + 32) | 53771 | 24690 | 28328 | 35187 | 141984 |
| 103 | Redmi 7 (3 + 32) | 61256 | 10609 | 27480 | 25853 | 125207 |
| 104 | Galaxy A30 (4 + 64) | 45790 | 18500 | 26575 | 28028 | 118898 |
| 105 | HUAWEI P20 Lite (4 + 64) | 46219 | 10735 | 29574 | 24985 | 111520 |
| 106 | Redmi Note 4 (4 + 64) | 43121 | 11660 | 28719 | 19626 | 103131 |
| 107 | Redmi 8 (4 + 64) | 41514 | 10478 | 31614 | 16673 | 100286 |
| 108 | Redmi 5 Plus (4 + 64) | 42513 | 11485 | 27767 | 18496 | 100268 |
| 109 | UMIDIGI A5 Pro (4 + 32) | 38719 | 14852 | 23233 | 22047 | 98860 |
| 110 | Redmi 4X (3 + 32) | 30617 | 7740 | 23101 | 10494 | 71957 |
| | Device | CPU | GPU | MEM | UX | Total Score |