The Chinese manufacturer OnePlus will launch in 10 days two new models of the OnePlus Nord, the so-called N10 and N100. Which is a surprise, since they would be the first mid-range and low-end terminals of the Chinese manufacturer. On October 26, we hope to get out of doubt since Oneplus could officially announce these two terminals. In principle, all that can be said about these two OnePlus terminals are leaked specifications that still leave us with many doubts but here we tell you everything we know so far.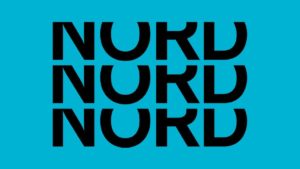 The entry-level OnePlus… NORD N100
We will start talking about the OnePlus Nord N100, which could have a screen of 6.52 inches with HD resolution Plus.
As for its processor, this new low-end OnePlus terminal mounts the snapdragon 460, a processor that is very good for the range it is aimed at. It has eight high-performance cores at a maximum speed of 1.8 gigahertz. It allows fast charging up to 18 watts and it works exceptionally well with practically all applications and games.
This OnePlus Nord N100 also has a triple 13 megapixel camera as the main sensor, with 2 megapixels of macro and 2 megapixels of depth sensor to take very successful photos for the range in which it moves.
All this accompanied with 4GB of RAM and 64GB storage and the most spectacular thing about this new OnePlus is its battery of nothing more and nothing less than 6000 milliamps and fast charging of 18 watts ... Hours and hours glued to the mobile? It seems…
FILTERED CHARACTERISTICS
-Processor- Qualcomm Snapdragon 460
-RAM memory- 4GB LPDDR4x
-Internal Storage- 64GB
-Graphic- Adreno 610
-Display- 6.52 "HD +
-Rear Camera- 13MP + 2MP + 2MP
-Front Camera- 16MP
-System- Android 11 Oxygen OS 11
-Usb-C connector, rear fingerprint sensor, dual band WiFi, BT 5.0, NFC, GPS ...
The Mid Range that is going to eat the world… N10 5G
Now we are going to focus on the mid-range OnePlus Nord N10 5g this OnePlus terminal comes to wipe out the mid-range by mounting a panel 90 Hertz FHD + 6.49 " of screen.
Governing this OnePlus Nord N10 5G we have as processor the Snapdragon 690 5G, Qualcomm's new processor with 5G that supports displays of up to 120 hertz for the mid-range. It is an 8-core processor with a speed of up to 2 gigahertz.
Supports displays up to 120 Hertz refresh rate and cameras up to 192 megapixels. According to Qualcomm it is a 20% more powerful than the Snapdragon 665, it even has a better performing 60% and supports 18W fast charging.
4 rear cameras with a main sensor of 64 megapixels, an 8 megapixel wide angle and a 2 megapixel macro function will be the envy of other brands with which this mid-range Oneplus competes at the moment.
It will also accompany this Oneplus N10 5G, 6 GB of RAM with 128 GB internal storage, dual-band Wi-Fi, bluetooth 5.0, NFC, GPS ...
The operating system that comes standard would be Android 11 with the spectacular layer of the manufacturer Oxygen OS 11.
FILTERED CHARACTERISTICS
-Processor- Qualcomm Snapdragon 690 5G
-RAM memory- 6GB LPDDR4x
-Storage- 128GB
-Graphic- Adreno 619
-Display- 6.49 "FHD + 90Hz
-Rear camera- Quad Camera 64 MP
-System- Android 11 Oxygen OS 11
-Usb-C connector, dual band WiFi, BT 5.0, NFC, GPS, 5G ...
At kiboTEK you can buy the new OnePlus N100 and N10 with 24-hour shipping and a two-year warranty in Spain. On the other hand, in our physical store of holaMOBI in Bilbao you can try and buy the new OnePlus N100 and N10.
Stay tuned because we will soon bring more OnePlus news!