Xiaomi Haylou Solar LS05
BUY NOW AND RECEIVE IN 24H IN SPAIN🚀
BUY NOW AND RECEIVE IN 72H IN EUROPE 🚀
Availability:
Hay existencias
44,90€
Hay existencias
Buy Xiaomi Haylou Solar LS05 with shipping from Spain to all of Europe in 24 / 72h and two years of Warranty.
Haylou Solar LS05 model

Screen 1.28 ″ TFT / LCD Resolution 320 x 320



340mAh battery, lasts up to 30 days

Realtek RTL8762C chip
IP68 water resistance
Magnetic charging base, 2 hours of charge
12 different sport modes: jogging, brisk walking, cycling, hiking, stationary bike, yoga, treadmill running, body building, gymnastics, basketball, football and rowing
24/7 heart rate sensor
Sleep analysis and alarm clock
Call alert, message notification and app alerts
Haylou Fit Control (Multilanguage)
English language

Bluetooth BT5.0

Compatible with Android 5.0 and iOS 8 or higher.
Box contents
1 x Xiaomi Haylou Solar LS05
1 x Charging Cable
1 x User Manual
From kiboTEK we present the new Xiaomi Haylou Solar LS05 smartwatch, it stands out for its great value for money that makes it a really interesting smartwatch for less than € 40.
1.4 ″ display with a sporty design
We start talking about the touch screen of this Xiaomi Haylou Solar LS05 where we do not find a 1.28-inch TCT LCD screen with a resolution of 320 x 320 pixels in the shape of a sphere. Aesthetically this Haylou Solar LS05 stands out for some rounded edges with a 2.5D glass.

Its rectangular-shaped design is perfect for everyday use thanks to its lightweight body that only weighs 54 grams. On one of the sides we also have a physical button with which we can easily lock and unlock our screen.
Call alert and notifications
With this Haylou Solar LS05 SmartWatch you will not have to worry about notifications or calls because you will be fully informed at all times. Apart from receiving lcalls or notifications from different applications This SmartWatch will send you sedentary alerts such as when sitting for a long time. "You've been sitting for a long time"
With the Xiaomi Haylou Solar LS05 watch, you will be connected to your smartphone at all times and it will make your life much easier.
Built-in Sensors and Features
Of course with this Haylou Solar LS05 you will be able to control many aspects of your daily life such as the counting steps or calories that we have burned. These two parameters are perfectly adapted to the activity you are doing.
Another important aspect is its heart rate sensor which will provide us with a continuous measurement seven days a week. Thanks to this sensor we will have a complete view of the behavior of our heart both in the moments in which we are resting and when we are practicing exercise.
This smart smartwatch from the Haylou brand will perform a analysis of our dreamTo do this, it analyzes the different sleep patterns. It provides us with information on the total hours that we have slept, the hours in which we have had light sleep, the hours in which we have had a deep sleep and in which we have been awake.
Of course, how could this smart watch from Xiaomi Haylou Solar LS05 be otherwise? has an alarm clock that will help you wake up in a good mood thanks to a gentle vibration.
If you like to practice water sports you can count on this Haylou Solar LS05 to do them since has IP68 certification. Don't worry because this watch is resistant to sweat and rain.
* We do not recommend immersing the device in salty, chlorinated, hot water and / or other liquids that can cause corrosion.
Perfect for sports
The Xiaomi Haylou Solar LS05 smart watch has several functions to help you in the daily. For example you have up to 12 different sport modes such as jogging, brisk walking, stationary biking, basketball, soccer, rowing, body building, gymnastics, cycling, yoga, treadmill running, and hiking.
The battery is one of its strengths
The Haylou Solar LS05 stands out for its great autonomy that can reach up to 30 days in stand-by thanks to its 340 milliamp battery. How it happens in all SmartWatch autonomy varies depending on the functions that we have activated. Without a doubt, to talk about a SmartWatch of less than € 40, have a real autonomy of about 12 or 15 days using it full It is a real pass.
* Battery life may vary depending on usage, configuration, and other factors, resulting in actual results may differ from manufacturer's claims.
Control through your Haylou Fit APP
The Xiaomi Haylou Solar LS05 has its own application that you can download both from the Play store or from the iPhone app store. The application is called Haylou Fit and we have it available in multilanguage. With it, apart from controlling different aspects of our watch, we can review many data and statistics of our daily activity.
In kiboTEK you can buy the Xiaomi Haylou Solar LS05 with the guarantee and security of the best Xiaomi online store in Spain Europe.
At kiboTEK we send the Xiaomi Haylou Solar LS05 to more than 15 different countries in Europe in 24 / 72h with two years warranty. Check and calculate the shipping costs in the cart by inserting your address.
Brand
XIAOMI
Buy the best of Xiaomi in Spain
at the best price and service, 2-year European Spanish warranty, shipments throughout Europe in 24 / 72h.
Xiaomi
in Spain it has grown in recent years to become one of the users' favorite brands. Its success is due to the quality / price ratio that its mobiles get. Since Xiaomi was created in 2010, the Chinese brand has managed to gather a legion of faithful MiFans around the world. We are experts in Xiaomi mobiles since our customers can buy Xiaomi in kiboTEK since 2014, always with a 2-year European Spanish warranty. At kiboTEK you can buy Xiaomi with the assurance that you are not just another customer but a technological partner whose satisfaction is vital for our business objectives. Also local pick up in our
Xiaomi Store
 physical .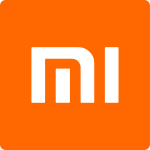 HAYLOU
Comprar lo mejor de Haylou en España al mejor precio y con el mejor servicio, garantía española de 2 años con envíos a toda Europa en 24/72h Somos expertos en móviles Haylou siempre con 2 años de garantía española Europea, ofreciendo un servicio de postventa rápido y cualificado. En kiboTEK encontrarás los mejores gadgets y accesorios de la marca  Haylou. Por otro lado nuestra tienda física de holaMOBI - kiboTEK en Alameda Urquijo 35 Bilbao podrás acudir a ver tocar y probar todos sus dispositivos TCL.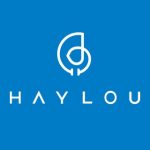 Q & A
There are no questions yet