Buy Xiaomi Smartmi KN95 Mask (FFP2) with shipping in 24h from Spain Europe
Anti-pollution mask made of TPU with ventilation and with a 97% blocking rate of harmful substances and PM2.5 (particles in suspension of less than 2.5 microns).
It also incorporates high-tech filters capable of combating air pollutants such as seasonal haze, dust storms, cold and flu pathogens, allergenic pollen, fat, smoke and exhaust gases, among others. All this thanks to an internal filter that adopts a 360 degree seal to form a fully closed three-dimensional air bubble.
The Xiaomi smartmi mask filters the air we inhale from outside and retains pathogens (viruses, bacteria, spores), particles (soot, ash) and allergens (pollen, mites).
Use environmentally friendly TPU polyurethane sponge material, 3D shaped, the face hardly notices
More than 96% PM2.5 (particulate matter less than 2.5 microns), effectively blocking bacteria larger than 0.3um
Comfortable ear hook design, strong resistance, flexible fit, 360º
Even when exercising you can get smooth breathing
40mm diameter valve and 0.3mm thin silicone valve, relive the natural breathing experience
5-layer filter efficiency, one of which is melt-down
Filtration effect ≥ 95% (KN95), protect improve your health.
American Certification
European Certification
China Certification

Certification / Class (Standard)

N95 (NIOSH-42C
FR84)

FFP2 (EN 149-2001)

KN95 (GB2626-20 06)

Filter performance - (must be ≥ X% efficient)

≥ 95%

≥ 94%

≥ 95%

Test agent

NaCl

NaCl and paraffin oil

NaCl

Flow rate

85 L / min

95 L / min

85 L / min

Total inward leakage (TIL) * - tested on human subjects each performing exercises

N / A

≤ 8% leakage (arithmetic mean)

≤ 8% leakage (arithmetic mean)

Inhalation resistance - max pressure drop

≤ 343 Pa

≤ 70 Pa (at 30 L / min)
≤ 240 Pa (at 95 L / min)
≤ 500 Pa (clogging)

≤ 350 Pa

Flow rate

85 L / min

Varied - see above

85 L / min

Exhalation resistance - max pressure drop

≤ 245 Pa

≤ 300 Pa

≤ 250 Pa

Flow rate

85 L / min

160 L / min

85 L / min

Exhalation valve leakage requirement

Leak rate ≤ 30 mL / min

N / A

Depressurization to 0 Pa ≥ 20 sec

Force applied

-245 Pa

N / A

-1180 Pa

CO2 clearance requirement

N / A

≤ 1%

≤ 1%
The Xiaomi Smartmi KN95 is presented in different sizes according to the size of our head / face: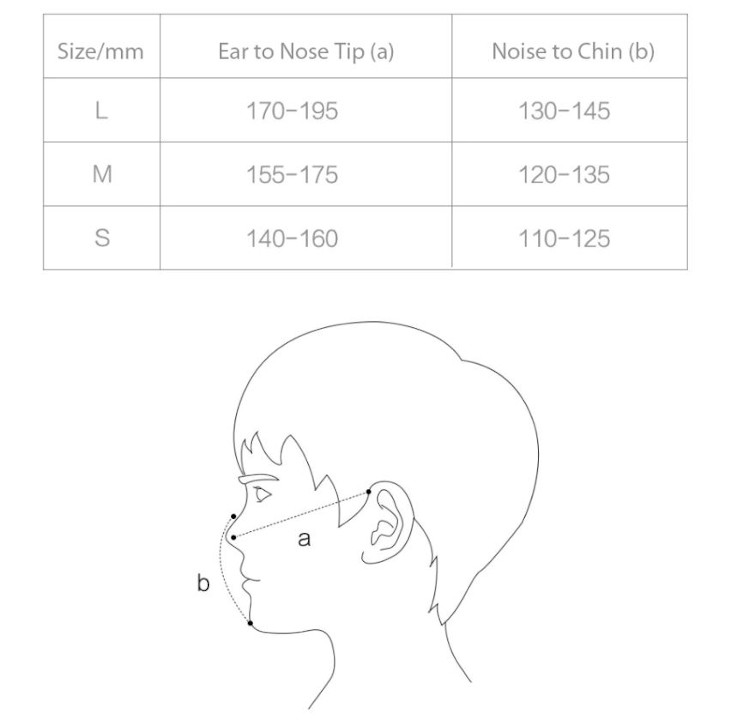 Size S can be used for children from 8 to 12 years old.
It is also possible to disable the exhalation valve simply by covering it on the inside (with a sticker or similar), and the white 3D skeleton ensures separation from the face.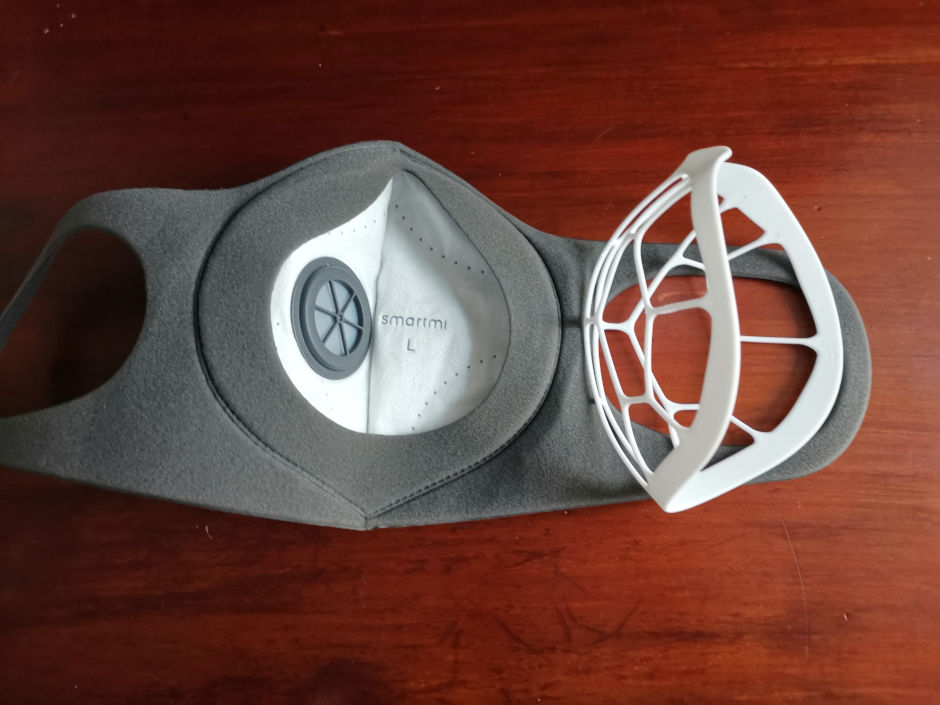 In kiboTEK you can buy Xiaomi Smartmi KN95 Mask with the guarantee and security of the best Xiaomi store in Spain Spain.