Buy Pandora Box 7 Version 2323 3D Games in Spain
2323 Games: 2218 2D Games + 105 3D Games
Octacore Mali 450MP GPU for best 3D gaming performance
ARM Cortex A9 2.0G CPU
2GB eMMC for operating system
Internal storage 32GB for games
HDMI and VGA outputs
USB2.0 connection
Languages: Spanish, English, Chinese, etc ...
DV12v / 2A adapter
Measures 64 × 22.5 × 7 CM
Weight 3Kg
Also known as 3D Moonlight Treasure Box 7
For lovers of classics and the most mythical games of previous decades. Thousands of 2D Games and also abundant 3D Games to enjoy without limit.
Download here the complete game list and check out our detailed unboxing.
This new Pandora comes with a new vinyl with respect to the one that appears in the Unboxing: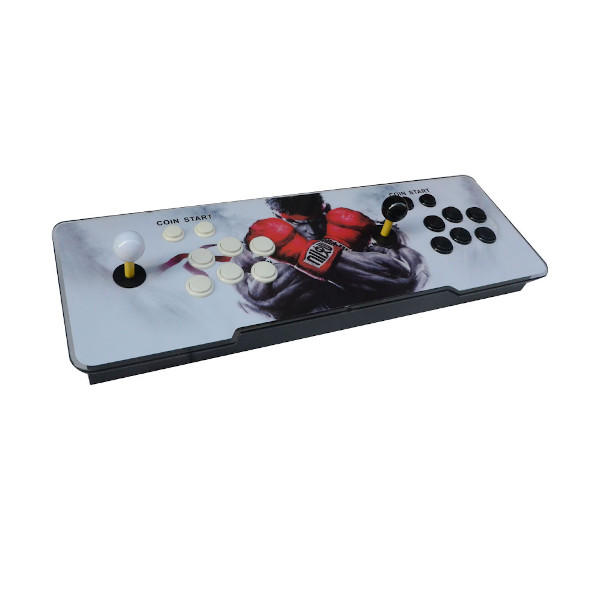 More than 2000 2D games and 100 3D games to play without getting bored. This latest model also includes advanced functions not available in previous models such as searches, categories or recently played games, collection and expansion of games.
It is also possible to add more games, and connect to the upper USB port of the Pandora a controller from other consoles such as Playstation.
How to add games to the Pandora Box
And also, connect Pandora itself via the lower USB to your PC or console, and you can use the Pandora joysticks as controls for your favorite games.
And the two-player game with classic arcade game controls makes this console even more interesting.
In kiboTEK you can buy the Pandora Box 7 3D 2323 Games with the guarantee and security of the best online store in Spain.